About Us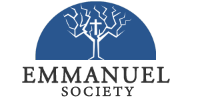 Emmanuel Society
 is a non-profit organization. Founded in the year 2000 in Azhakam, Kerala (a town in the southern part of India), our main purpose is to show the love of Jesus Christ by looking after the poor, homeless, and orphaned children within our society. We provide them with nutritious food, proper clothing, and a quality education that will enable them to live independently in God's fear. Our goal in all these activities is to bring people closer to Jesus Christ.
Our ministry is divided into five main sections:
Our Mission:
To protect at least 1,000 children in our country by 2020 by providing them with healthy food, a safe living environment, proper clothing, and a quality education.
To aid the children of local tribal communities in acquiring their basic physical needs as well as and an education.
To help the children of sexual workers, beggars, lepers, and prisoners who are in need of protection and care (as well as providing them with their basic physical needs and an education).
To educate children with the necessary skills to earn sustainable employment in order to live independently in God's fear.
Our Vision: 
To protect homeless, needy, and unprivileged children irrespective of their caste, religion, race, or social status as well as provide them with their basic needs and a quality education.
To raise the very children that society has marginalized and oppressed up as fruitful citizens of a prosperous future who can earn an independent living in God's fear.
In every aspect, our vision is to provide helping and praying hands to everyone in the backward area of society and to show God's grace and love in all our activities.
If you want to be a part of our ministry or want to learn more about us, please fill the Contact Us form or mail to info@emmanuelvision.org